Last Updated on May 28, 2019 by Your Malta
The Roman Villa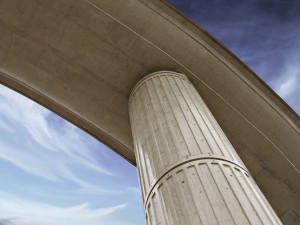 The Roman Villa is a museum of Roman antiquities. You can find it in Rabat, Mdina. It is a great resource of new knowledge for everyone interested in ancient Roman Empire. It is also good choice for family trip indeed. Do not miss the cathedral it is worth seeing. Another great experience are Mdina dungeons and catacombs. Best time for those explorations is definitely evening. In the evening streets of Mdina are incredibly charming and it is a perfect place for romantic walk.
Religious buildings
There are 365 churches on Malta! Almost all of them are worth seeing. It was churches what had been on Malta first. Long time before wars and tourists came. Their role in history of Malta was undoubtedly important. You should certainly not miss Mosta church. It has huge and impressive dome, one of the largest in Europe. Valletta offers numerous beautiful churches as well. Do not be shy and come inside of them to explore that magnificent atmosphere.
Valleta open-air market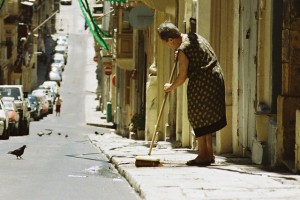 Those narrow streets of Valletta are just amazing. There are tens of hundred shops with their own unchangeable atmosphere. You can buy there almost everything. Starting with souvenirs shops and ending with luxury fashion outlets. Everyone will find what he wants and needs. In addition, you are walking through ancient center by the sea because market is located in the historical core of the city.
Blue Lagoon, Comino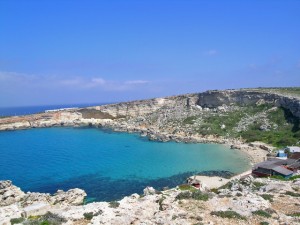 Many agencies and private boats offers trip to Blue Lagoon. It is very pleasant trip by motor boat or some bigger ship. If you choose so do not forget to pack suntan cream. It is quite a hot during the stay on the bout and you can easily be sunburned. After you arrive to Blue Lagoon, paradise of azure water will open for you. Most of the trips give you enough time to take a swim in it. So do not miss this pleasure. After swimming in the azure sea, you can take a walk on the island or rent a sunbed and just relax.
Golden Bay and Melieha Bay
If you want to experience awesome beaches on Malta, you should definitely visit one of these. Golden bay is classical sandy beach with all the facilities that great beach must have. There are sunbeds, cocktails, beach volleyball, and much more. Public transport bus station is just about minute of walk from beach. Do not miss the last bus home though. Always find your home bus in advance.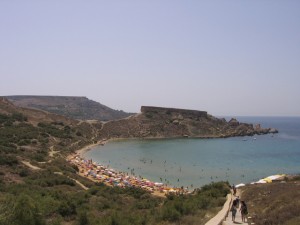 Gozo
The sister island of Malta. If you are looking for peaceful trip-it is a great choice for you. Ggantija temples are most impressive Roman ruins in the Malta. These ruins are landmark of Gozo. Ta-Pinu churche is another valuable religious building on Malta. It is told that many miracles occurred there.You should not miss Ramla I-Hamra beach in Gozo. It is red sandy wonder worth your visit. One of Gozo's best attractions is Azure Window. This natural miracle is made of rock and hundreds of cruise trips are visiting it every month. It is a window to another world. World of azure water and peace. Do not miss one of the most interesting highlight in Gozo!