Last Updated on October 7, 2019 by Your Malta
The restaurants in Malta are a true reflection of the vibrant essence of the island. Food is a big part of Maltese culture and you can bet that it is always flavourful and hearty.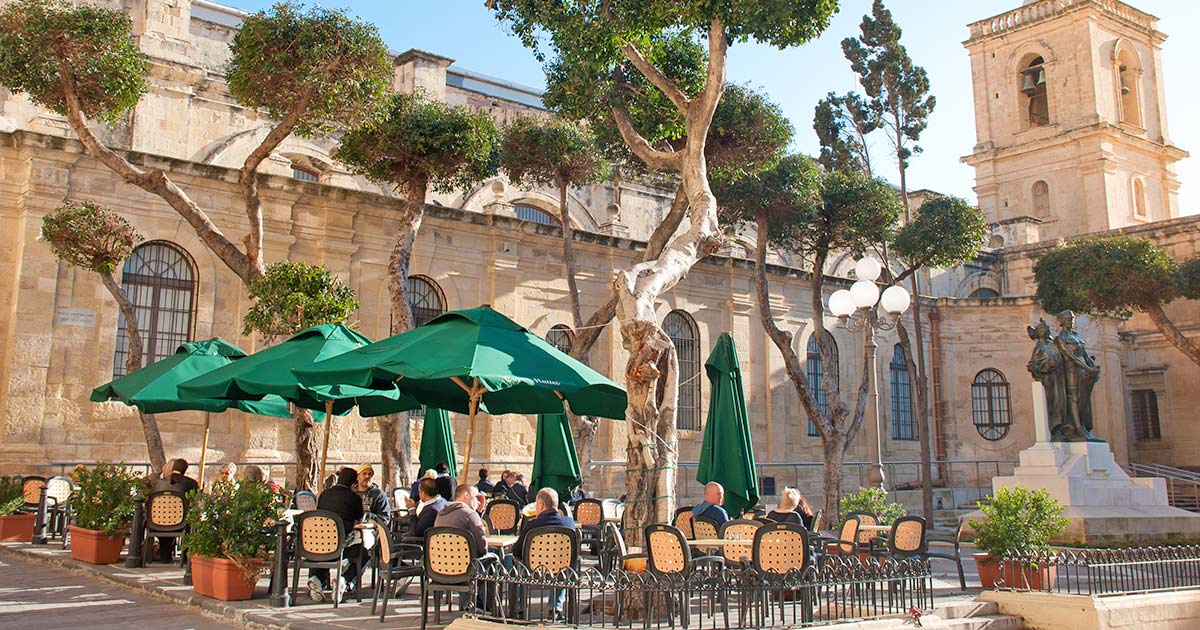 What makes Maltese cuisine unique is the skilful use of local, fresh ingredients that leave a lasting impression on the palette.
Restaurants in Malta
The island's restaurant scene thrives on eclectic and delectable Maltese and Mediterranean dishes. Many restaurants offer a combination of rustic traditional dishes and modern ones with creative twists and European influences.
The following are restaurants in Malta that serve some great food. A word of advice – when in Malta, try not to eat in a hurry. The food is best savoured.
Traditional fare
A restored old townhouse that sits on the narrow streets of Lija is home to Bahia, a chic bistro that offers traditional Maltese dishes. Bahia restaurant focuses on quality ingredients and innovative additions to traditional recipes.
bahia.com.mt
The Ta Philip is another favourite for traditional cuisine. This restaurant uses traditional cooking methods to bring out the flavours of Gozitan cuisine. You can accompany the succulent food with some local and foreign wine that is served in the lounge underneath the restaurant.
facebook.com/TaPhilipRestaurant/
Modern tastes
There is nothing ancient about the food at Medina, a restaurant located down a typical alley in Mdina, Malta's ancient capital. The food is mainly Mediterranean fare that is spiced up with imaginative, modern twists.
medinarestaurantmalta.com
The Ta' Marija, in Mosta, offers 100% Maltese dishes with subtle modern touches. This award-winning restaurant comes complete with entertainment for the whole family and all-inclusive buffets on Saturday and Sunday for only €25. Expect big portion sizes, so arrive hungry.
tamarija.com
Mediterranean flavours
Mediterranean flavours are everywhere in Malta but the Harbour Club offers some and more. The restaurant, which is set in an old warehouse built in 1712, offers spectacular views of the Grand Harbour and Mediterranean dishes that have a splash of French influence.
theharbourclubmalta.com
You will also want to stop by Panorama restaurant. This high-end restaurant offers full-flavoured Mediterranean fare with a three-course meal going for at least €55. It all comes together with picturesque views of the Grand Harbour and a visit to the restaurant's brass bar.
panorama.com.mt
Sweet delights
Sottozero is a haven for ice cream lovers. Located in Bugibba, the 'gelato factory' has over 155 ice cream varieties that suit a wide range of dietary requirements including vegan, lactose-free, and sugar-free. Other desserts are also available if you prefer to skip the ice cream.
sottozerofactory.com
For some first-class patisserie treats that combine seasonal, local ingredients and French methods, try the stylish Manouche Craft Bakery in St Julians. The desserts have tastes and colours that are mouth-watering and eye-catching.
manouche.com.mt
What to expect from restaurants in Malta
Fish is the most popular protein in restaurants. However, beef, pork, and rabbit also feature in a lot of dishes. You can also expect to find lots of capers, cheeses, and Maltese olives.
Malta offers something for everyone. From the simplicity lovers right down to those who love the thrill of new tastes in every dish.