Last Updated on May 27, 2019 by Your Malta
Finding The Right Flight – At The Right Price
It wasn't so long ago that few airlines operated flights to Malta, but with the rest of Europe seeing the budget airlines flying passengers elsewhere it was only a matter of time before they started offering cheap Malta flights.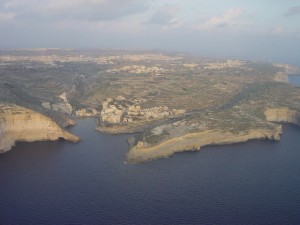 Today, both Ryanair and easyJet offer cheap flights to Malta, along with tour operators such as Thomas Cook and Thomson Holidays who have their own fleets of aircraft.
You can compare the cost of Malta flights with price comparison site expedia to get the best price:
The Flight Times For Malta Are:
Please note that the times of flights to Malta include an allowance for 15 minutes taxiing time for Malta flights
 Location:

 

Travel Time:

 

Distance:

 Stockholm

 

3 hours 22 minutes

 

1443 miles

 

Bournemouth

 2 hours 44 minutes

 

1138 miles

 Bristol

 2 hours 50 minutes

 

1187 miles

 

Dublin

 

3 hours 13 minutes

 1336 miles

 Glasgow

 

3 hours 21 minutes

 1427 miles

 London Gatwick

 

2 hours 40 minutes

 

1112 miles

 

Manchester

 

3 hours

 

1263 miles

 Berlin

 

2 hours 26 minutes

 1003 miles
These times of Malta flights are accurate, but can vary depending upon whether airlines decide to reduce or increase the cruising speed of their flights to Malta.
Malta International Airport
Malta International Airport began its activity in 1993. Now i tis well developed airport with all the service and comfort you need. In 2010 it was awarded with prize for best European airoport. It is located near Luqa, just about 10km from the capital – Valletta. If you wander what time will you arrive there, you should count with timeshift – Malta Internation Airport local time is CET. For further information please follow their official website maltairport.com.
Cheap Malta Flights For 2011
Will 2011 be another year that sees cheap flights to Malta continue?
Cheap Malta flight deals have been around for a couple of years now, really since Ryanair opened her London and Dublin routes to Malta's Luqa Airport, and Air Malta had to respond with cheap Malta flights of her own.
While oil prices, and subsequently aviation fuel, soared in price in the middle of 2008, it had halved again to sometimes less than US $70 a barrel in November last year, with economists suggesting that oil prices would stay low in 2013.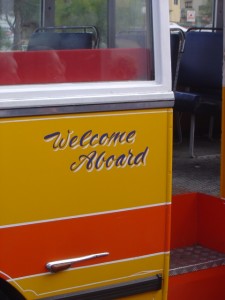 So will cheap Malta flights still be around for 2011?
Our guess is that there will still be good deals for flights to Malta this year, how cheap they will be no-one's really sure. Ryanair for example could offer 10 Euro Malta flights again, and other airlines such as Air Malta might respond. Ryanair have also started cheap Malta flights from Bournemouth Airport, adding to their already impressive range of flights to Malta.
Time will tell, but hopefully there will be a few cheap Malta flights around.
Other airlines might respond by cutting their prices, while others might well start services from other regional UK airports.
Taxes are one thing that won't go down, but there is a good amount of competition between the airlines. When checking prices between them remember to see if they charge extra for luggage and other extras which can sometimes make what looks a good deal no better than what other airlines are offering.
Overall though, the island is well served with flights to Malta.